TAMAKO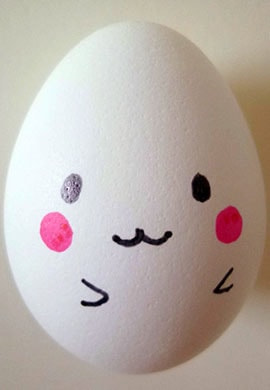 Offering dense narration from a baby, promotional video narration, and even documentary programmes.
Narrator, Voice Actor

Voice Sample 1
Voice Sample 2
Voice Sample 3

Born and grew up in downtown Katsushika, Tokyo. Grown in the same filming place of
Otoko Wa Tsurai Yo
(
Tora-san, His Tender Love - 1969 Film
), good at having a fulfillness of humanity in narration. Used to be a super treble tone during childhood but now settled in an average, thanking to the wide range of tone-speaking experience, received a variety of offers since then.
Aiming a dense narration to any work with one and only experience.
Audio Museum Guide - Japanese Sword Katana Exhibition
Audio Tourist Guide - Hakodate Nightview
Audio Museum Guide - Japanese Sword Katana Exhibition
Audio Tourist Guide - Hakodate Nightview

PROMOTIONAL/DVD
NTT Communications
Google Map
Ministry of Land, Infrastructure, Transport and Tourism
Universal Studios Japan
IBM Kids Smart
Musasino Co., Ltd.
AMWAY e-Learning
Softbank Information Security
Hakugen Spring Business Meeting
VOICE-OVER/CHARACTER
TBS World Mistery Discovery
NHK World Drama Due South
FUJI TV Dinos Channel
TBS Magical City, Shanghai
TV ASAHI Hodo (News) Station Sunday
TV ASAHI Yajiuma (Hecker) TV
SEGA Games
Kadokawa Information Security WEB


TV/COMMERCIALS/RADIO
FUJI TV Yokai (Monstrous Being) Club
FUJI TV Chakushin-Ari (One Miss Call)
DINOS CHANNEL Korean Dramas
TV ASAHI AsaNavi
TOKYO MX TV Boyz II Men
Yugaen Golf (TV Commercial)
KADOKAWA The Television (TV Commercial)
SUTEKI Scratch Lottery (TV Commercial)
Universal Music (TV Commercial)
Willson Staff (TV Commercial)
KADOKAWA Ramen Walker (TV Commercial)

PROMOTIONAL/DVD
NTT Communications
Google Map
Ministry of Land, Infrastructure, Transport and Tourism
Universal Studios Japan
IBM Kids Smart
Musasino Co., Ltd.
AMWAY e-Learning
Softbank Information Security
Hakugen Spring Business Meeting
VOICE-OVER/CHARACTER
TBS World Mistery Discovery
NHK World Drama Due South
FUJI TV Dinos Channel
TBS Magical City, Shanghai
TV ASAHI Hodo (News) Station Sunday
TV ASAHI Yajiuma (Hecker) TV
SEGA Games
Kadokawa Information Security WEB
TV/COMMERCIALS/RADIO
FUJI TV Yokai (Monstrous Being) Club
FUJI TV Chakushin-Ari (One Miss Call)
DINOS CHANNEL Korean Dramas
TV ASAHI AsaNavi
TOKYO MX TV Boyz II Men
Yugaen Golf (TV Commercial)
KADOKAWA The Television (TV Commercial)
SUTEKI Scratch Lottery (TV Commercial)
Universal Music (TV Commercial)
Willson Staff (TV Commercial)
KADOKAWA Ramen Walker (TV Commercial)
[%category%]

[%tags%]

[%lead%]