Nyoko MIZUKI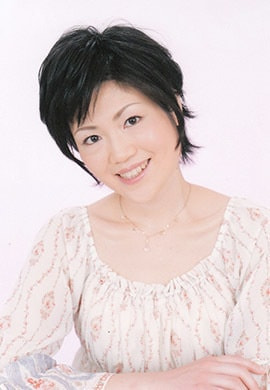 Working as a voice actor in several radio dramas and animation programmes, also available as role-play character narrations!
Narrator, Voice Actor

【NARRATOR VOICE SAMPLES】
Voice Sample 1
Voice Sample 2
Voice Sample 3

Mostly casted as corporate video narrator and movie supplimentary audio works. Also has work experiences of radio commercials, learning material narrators, audiobooks and many more.
In addition, working as a voice actor for several radio dramas, animation programmes, and role-play character voice-overs, can do many genre and categories.
Available both standard and Kesen-numa dialect speaking.
Audio Museum Guide - Katsushika Hokusai Exhibition
Audio Tourist Guide - Tomioka Silk Mill
Audio Museum Guide - Katsushika Hokusai Exhibition
Audio Tourist Guide - Tomioka Silk Mill

BUSINESS USE
EPSON WUXGA
Benesse Corp. TAMA-HIYO ~ MOM'S WORRIES ~ 14th Anniversary Version
Mochida Healthcare - COLLAGE WHITENING
FeliCa Mobile Device
ADVERTISING COMMERCIALS
CINEPLEX (Radio)
No.16 Nota-no-Mori Table Tennis Version
LEARNING MATERIALS
JAL Group e-Learning Material for Flights
MOVIE SUPPLIMENTARY AUDIO
Hotel Rwanda
Breakfast at Tiffany's
THE LAST MESSAGE Umizaru
GAMES
Creative RPG Blue Sky Frontier

BUSINESS USE
EPSON WUXGA
Benesse Corp. TAMA-HIYO ~ MOM'S WORRIES ~ 14th Anniversary Version
Mochida Healthcare - COLLAGE WHITENING
FeliCa Mobile Device
ADVERTISING COMMERCIALS
CINEPLEX (Radio)
No.16 Nota-no-Mori Table Tennis Version
LEARNING MATERIALS
JAL Group e-Learning Material for Flights
MOVIE SUPPLIMENTARY AUDIO
Hotel Rwanda
Breakfast at Tiffany's
THE LAST MESSAGE Umizaru
GAMES
Creative RPG Blue Sky Frontier